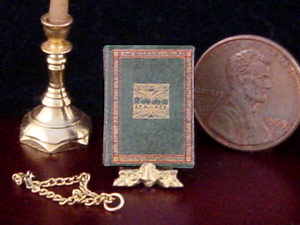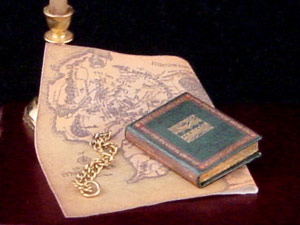 The Hobbit, or There and Back Again
A classic no miniature library should be without! The blank pages are gilded with 18k gold leaf for a truly rich look. The hardbound cover reproduces the look of fine gold-embossed leather in full graphic detail, and is decorated with runic writing and beautiful artwork in gold and red.
Blank pages. 3/4" tall (19mm). Vibrant, high-quality hardbound cover (not real leather) with readable titles and superb graphics. Pages are gilded with real 18k gold leaf. Accessories not included.
$8.00